What do we do
Yacht Safe is an enterprise application to manage Australian Sailing's National Equipment Auditors Scheme (NEA ) developed by Sailors for Sailors
What Do We Do
The Yacht Safe is the Simple | Secure | Compliant way to manage the processes of the Australian Sailing National Equipment Auditors Scheme ( NEA )
The Rule Book App
The Rule Book App is an online tool for both owners and crew to assist you to work through the requirements of the Australian version of the Special Regulations parts 1 and 2
Regatta App
Coming Soon the Regatta App is a stand alone App based on your specific regatta and requirements shared data with National Auditors enables competing Boats from around the Nation to enter hassel free.
Yacht Racing
Yes we race as well Celeste our Sydney 39cr has competed in many off shore races and has been a regular competitor at RGYC aggregate over the past 5 years, We also had an Adams 10 and we now have a Grainer Mystery Cove 40 catamaran which is undergoing a refit before she hits the race circuit.
Club, Owner and Auditor Access
To access the awesome power of the Yacht Safe "SAAS" your CLUB must have an active CLUB account which is used to manage all Owner and Auditor accounts. Ask your Club about it today or call us and we will get in touch with them.
Blue Peter
For the first 12 Months Why ?
Simple really, we want your Club, Owners and Auditors to have the best tools available and it doesn't get any better then Cloud Based Data Management Systems
Free account set up including full access to the Yacht Safe Software as a Service "SAAS"
Club, Auditor and Owner Access Included
2 Hour Support Response for Club sailing adminitrators.
Phone | Email | Portal
Go toBlue Peter

Blue Peter
Help Us Keep It Free
Can you help ?
We need Sponsors and Advertisers
There are some great opportunities available
Feature Sponsor areas
Access to Sailors, Crew and Yacht Clubs
Easily reach your target markets
Premium rotating banner ads and stat's reporting
For more information
Go toHelp Us Keep It Free

Keep It Free
The Team
Yes we are real people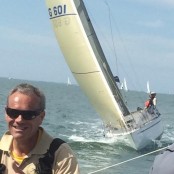 Malcolm is an National Equipment Auditor at Royal Geelong and Ocean Racing Club of Victoria, enjoys both off shore and club racing, has a passion for safety in sailing and system management through technology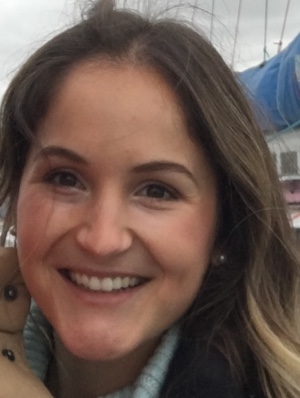 Lindsey Warner
Co Founder
Lindsey is a marketing executive and also Malcolm's step daughter, Lindsey enjoys yacht racing and is a regular crew on Celeste at RGYC

Ankit is the VP at Enterprise Monkey our developer partners, Ankit and his team are skilled developers, providing the strength behind the robust platform Yacht Safe.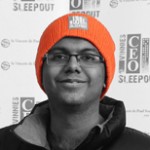 Aamir is CEO at Enterprise Monkey, Aamir and his expert team have been helping Yacht Safe right from the beginning, he brings a moderate yet dynamic vision for Yacht Safe, were in good hands.
Get in touch
Send an email so we can start a discussion about how Yacht safe can help your club